Forests are the lungs of the earth. The loss of trees should be a big concern. To breathe with ease, we need to plant more trees. Only harvesting wood when needed, and then replacing twice over.
.
"Please login first, so that the steps below are personalized, and we can compensate you!"
[ Once you login, social icons will appear here. The links are unique to you, and we can track your efforts. ]
We use a Telegram channel to inform our audience of the latest happenings here. Sent out only if and when necessary. Zero spam. Subscribe and leave at your discretion, with one single click.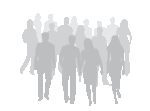 Join the conversation and keep up to date. Feel free to add your thoughts and ideas. This is a professionally moderated forum for serious discussion. Thanks for helping to keep it that way!
Socializing and business networking are essential activities in a vibrant community, both online and/or locally. We facilitate meetups and provide video conferencing rooms for our members.
A global repository of listings related to this initiative. Members can add all their projects and business details. We propel and promote the interests of our members, throughout the world.
Post and/or search for job vacancies, related to this initiative. Members can submit their résumé and create vacancy alerts. Define work profiles and submit job listings, to find suitable candidates.
Shining light on the path with tutorials, articles and courses to make the journey easy. With concise and practical steps to completion, users get a better understanding of this initiative.
.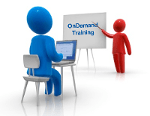 No matter where you live, nor what you currently do, anyone can participate. Charity begins at the cash register, and you can be part of the equation. Help generate revenue, while you benefit too.
.
.
.
.
.
.
.
.
.
.